HOW TO CONTACT US
Replying to all emails is very important for us: it really helps us growing.
Feel free to send us your opinions, ideas and suggestions about our products and we will evaluate any request.
SURFY INDUSTRIES AB
Turingevägen, 110
12543 Älvsjö - Sweden
VAT no. SE559094208101
info@surfyindustries.com
Development, manufacturing and logistic headquarters
SURFY INDUSTRIES USA LLC
PO Box 172312
38187 Memphis, TN - USA
usa@surfyindustries.com
Official representatives and distributors for USA / Canada / Mexico
WHO WE ARE
SURFY INDUSTRIES AB is a company based in Sweden dealing with the development and production of electronics for the music industry. In particular we build effects to be used especially with guitar and we market these as finished products and as DIY kits.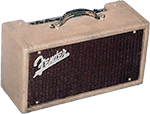 THE MEANING OF "SURFY"?
It is no secret that we started our business with the development of the "SurfyBear", a reverb controller circuit based on the legendary Fender® 6G15® unit, with the intention of re-creating the same sounding experience, but with reduced transportation issues and costs.
In doing this, the worldwide surf music community has been extremely helpful and supportive, so much that due to these "reverb freaks" we reviewed our development plans based on their suggestions and ideas. In the end, no musical genre cares about the value of reverb more than surf music!
WHAT YOU GET FROM SURFY INDUSTRIES?
Quality "designed in Sweden"
We guarantee that what we build is done properly and with top components.
Products based on the original vintage
We know what we do and we use the vintage stuff too, therefore we are perfectly aware of the comparison between "new" and "old". This is why we are so convinced about our products, because we know that they sound good. We make portable guitar effects inspired by the great classics... that actually sound like them!
Analog over digital
We do not try to re-create a sound, but rather we work to give you the original tone of an effect. Moreover we are fans of the imperfection caused by analog equipment and we still prefer this technology as it is the most truly realistic.
Friendly & good support
We strongly believe in a direct relationship between the customer and the producer, so you can count on our help if anything ever happens.
Support the worldwide surf music scene
This is our main source of inspiration, so we always have eyes (and ears) for the community.